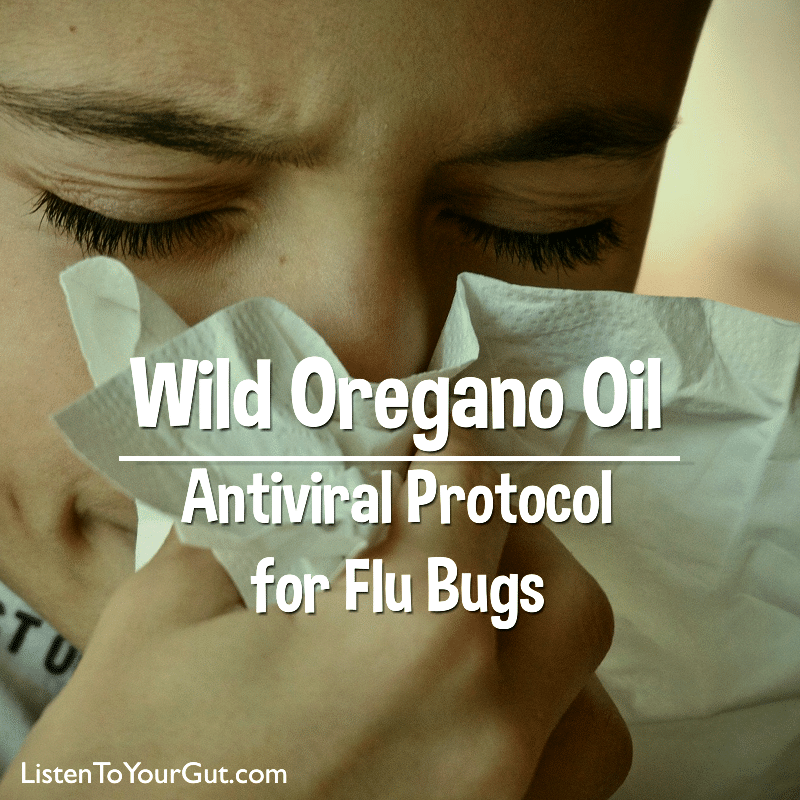 When the swine flu pandemic first broke out, back in 2009, I had received emails from both readers and family/friends who were worried about contracting it. Now with new flu bugs every season, you might want to have some self-treatment tools in your toolkit.
So, I'm going to share with you what I do, that has repeatedly worked so well for me, my family, and readers. This protocol uses a commercial brand of wild oregano (like Joy of the Mountains or Oreganol – which is already diluted 3:1) NOT essential oil of oregano.
For any viruses that have a cough or respiratory component, then you can also gargle with the wild oregano before swallowing. And in serious cases, you can use inhaled glutathione or diluted hydrogen peroxide in a nebulizer, or other essential oils in a steam tent – instructions are at the end of this post.
I have used wild oregano oil numerous times to prevent myself from contracting the extremely virulent vomiting flu bugs that swept through our city about twice per winter. With three young children, they were always bringing these viruses home from school. But once they got old enough to take care of themselves prophylactically (preventatively), we now remain pretty much flu-free every winter.
However, back then, I was vomited on repeatedly by any or all of the children, and was virtually up all night anytime they were sick, (until the onslaught passed) it's safe to say my exposure has been pretty intense and my resistance was low. However, even though other adults in my household had also come down with the bugs, I'd avoided every one by using this intensive wild oregano oil antiviral protocol – because I REALLY, really hate to vomit. And I still use it to this day if needed! So here we go…
Jini's 7-Day Antiviral Wild Oregano Oil Protocol
*Remember to use a commercial brand of wild oregano (not essential oil) that has already been diluted 3:1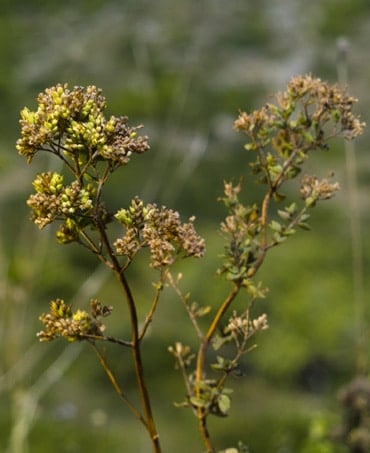 Take 5 drops every hour for 24 hours – begin this at the first exposure to the virus or first symptom. If you are sleeping, don't wake yourself up to take it, but let yourself sleep (which greatly assists your immune system). However, if you get up to go to the bathroom, etc. then take a double dose of 10 drops.
Then take 10 drops every 3 hours, for 48 hours – again, if you are sleeping, don't wake yourself up to take it, but let yourself sleep (which greatly assists your immune system). However, if you get up to go to the bathroom, etc. then take a dose of 10 drops.
Then take 10 drops, 3x/day for the next 2 days – just take the dose during waking hours.
Take 5 drops, 3x/day for the next 2 days – just take the dose during waking hours.
Take high dose probiotics for the next 2 weeks