Whether or not you live with some sort of chronic illness (i.e. a gut disorder), probiotics are still very beneficial for balancing your gut flora! In this interview, Jini Patel Thompson talks with Natasha Trenev – author of 5 books and founder of Natren probiotics – about probiotic usage and dosing for "normal" people (people without a chronic illness).
Natasha answers these common questions:
Should "normal" people also take probiotics?
What about prebiotics – do they help good bacteria to colonize and do you recommend them?
Should you take probiotics during and after a course of antibiotics? And at what dosage?
This interview is chock full of information – use these guidelines for all the members of your family and pass along to friends!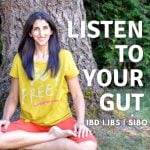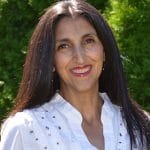 Jini Patel Thompson is an internationally recognized expert on natural healing for digestive diseases. She healed herself from widespread Crohn's Disease and has remained drug and surgery-free for over 25 years. Jini has appeared on numerous podcast, TV, and radio shows throughout the U.S., U.K., Canada, and Australia, giving people hope and vision for how they can heal their Colitis, Crohn's, Diverticulitis and Irritable Bowel Syndrome (IBS), using entirely natural methods. Her books on natural healing for digestive diseases have sold worldwide in over 80 countries.