2020 UPDATE: I just found out there is now FINALLY a single-use, disposable, robotic colonoscope available and currently being used in Italy and Switzerland. So of course, I had to rush onto the blog and tell you about it immediately! You can read about it here. 
2015 UPDATE: 7 years after I first published this post, Dr. John Bergman put together an awesome video covering many of the same points and research — see video at the bottom of the post to learn more!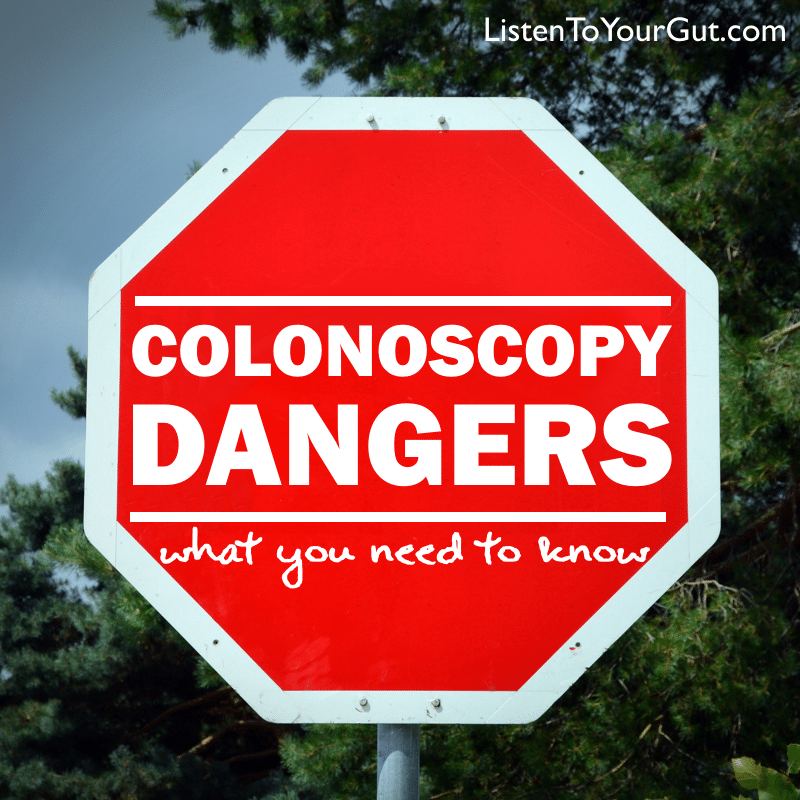 The next time your doctor suggests you have another colonoscopy done, first take the time to really weigh up the risks versus the possible benefits.
Did you know it is impossible to sterilize a colonoscope? Don't be surprised if even your doctor doesn't know this. I've provided a download link for this full report (below) that you can print out and take in to your doctor – with all the research (from peer-reviewed medical publications) outlined.
So, let's get started. First of all, this report is going to outline only the most prevalent risks that are present with every colonoscopy. I'm not going to get into rare risks here, like intestinal perforation, just those that may occur through routine procedures.
Regarding possible benefits, the first question you should ask yourself and your doctor is: Will the results of this colonoscopy change the course of treatment? Certainly, there are serious occasions where the best course of action is to have the colonoscopy. But, if your doctor is primarily recommending a colonoscopy as an information-gathering procedure, or as liability protection, then it's not going to benefit you too much. It may, however, cause a lot of damage and that's what this report is going to help you assess.
Here's how a colonoscopy procedure works: First, you have to self-administer a 'bowel preparation' procedure. This consists of substances that cause you to completely clear out your bowel and leave the walls of your colon squeaky clean so the fiber optic camera can get a good picture of what's happening with your mucosal lining and intestinal wall. Understandably, causing a complete clear out of everything from your bowels (usually over a one to three day period) is not pleasant, usually toxic and sometimes painful and traumatic.
Colonoscopies Destroy Bacterial Flora
But the really damaging thing about this kind of a colon cleansing is that it pretty much destroys your bacterial flora and balance of microorganisms in your colon. The average colon contains 3 – 4 pounds of bacteria. If you're healthy, most of that consists of good, healthy bacteria. So the colonoscopy prep procedure has just stripped your colon of its good, protective bacteria. And guess what? Your colon is now wide open to secondary, or opportunistic infection by pathogenic bacteria, yeast, viruses, parasites, etc.
Into this now highly vulnerable colon, the doctor then inserts a colonoscope. This is a long tube that closely resembles a garden hose with a fiber optic camera on the end of it. But here's what most people (including your own doctor) don't know about colonoscopes: It's impossible to properly or completely sterilize them.
Colonoscopes & Endoscopes Cannot Be Sterilized
It was actually Natasha Trenev (the founder of Natren probiotics) who first alerted me to this whole issue. We were on a TV show together when she told a story of how the Mayo Cli