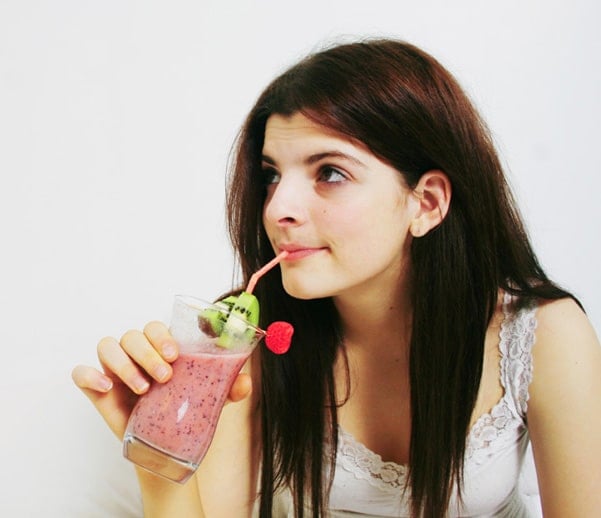 An elemental diet is a liquid diet consisting of completely pre-digested nutrients that include a combination of: protein, carbohydrates, vitamins and minerals in specific forms. It is highly beneficial to also add an ample amount of Essential Fatty Acids such as flax oil, Udo's oil, or coconut oil (MCTs).
Definition of Elemental Foods:
Protein – free-form amino acids or di-peptide bond proteins only. Examples of allowable proteins include egg albumin, whey isolate (but not concentrate) powder, rice protein powder, pea protein powder.
Carbohydrates – carbs must be in monosaccharide form only. This means NO carbohydrates other than glucose, dextrose, fructose, xylitol, maltitol and other monosaccharide sugars. Maltodextrin (a glucose polymer) is also allowed.
Fats – cold-pressed beneficial oils only. Like flax, Udo's, coconut, fish oil, etc.
An elemental diet (also known as an enteral diet) is often prescribed for people who suffer from autoimmune disorders such as Crohn's Disease, Diverticulitis, AIDS and severe cases of Cancer. It is also used to normalize bacterial counts in SIBO and IBS. Elemental shakes can be used for pre and post-surgery patients, who are not able to eat solid foods, or who are malnourished.
Clinical Trials & Difficulties
Recent clinical trials involving children with active Crohn's disease in England and Italy have demonstrated that "elemental diet therapy is as effective as steroids in inducing remission in people who suffer from gastrointestinal disorders whilst avoiding steroid side effects"(1). As a result of these clinical trials, it is now beginning to be understood that an elemental diet can be used as an alternative to using steroids like prednisone, which can have undesirable side effects.
Following an elemental diet is a difficult undertaking requiring a lot of self-discipline. If you're going to undertake something as difficult and restrictive as an elemental diet, then you might as well fully commit to it and use the period to facilitate a complete overhaul and root-level healing of your body and immune system.
Elemental Diet Shakes
Many of the elemental diet formulas are primarily used in hospitals. Unfortunately, they often taste bad, are loaded with artificial flavors and sweeteners, large amounts of sugar (in relation to maltodextrin) and high levels of low quality oils – which can actually result in painful intestinal spasming. The protein source often contains casein (the milk protein most people with a milk allergy are allergic to) and even lactose.
To date, the highest quality and most tolerable, liquid diet drink is a powdered formula made by Imix Nutrition called Absorb Plus. It has been specifically designed for people who need a completely pre-digested diet. It can also be used for either losing weight while maintaining muscle mass, or gaining weight by building solid muscle mass, not fat.
The IBD Remission Diet
Absorb Plus can also be used in conjunction with The IBD Remission Diet – a very specific natural diet and supplementation plan devised to induce disease remission. The protocol is designed to completely heal the GI tract; eliminating the bad bacteria in your intestine and replacing them with good bacteria, and restoring health and balance from the cellular level on up throughout the immune system. Although this elemental treatment is specifically formulated to address inflammatory bowel conditions like Crohn's, ulcerative colitis and diverticulitis, people may find other health conditions will be automatically resolved, as the program facilitates extensive whole-body healing.
Typically, an elemental diet alone will not benefit people with ulcerative colitis, diverticulitis or IBS, however as the elemental diet is only ONE component of The IBD Remission Diet, thousands with colitis, diverticiulitis, or severe IBS have also used it as a tool to induce remission. This is most likely the result of the pathogens being cleared from the gastrointestinal tract and replaced with good bacteria, the supplements which heal the mucosal lining and intestinal wall, the whole-body detox provided by the elemental diet and the myriad of bodily functions assisted by the targeted amino acid blend and other herbal supplements prescribed.
(1) Dr. Bhupinder Sandhu, DDW Annual Meeting: Abstracts 103976, 107178. May 19 & 21, 2002