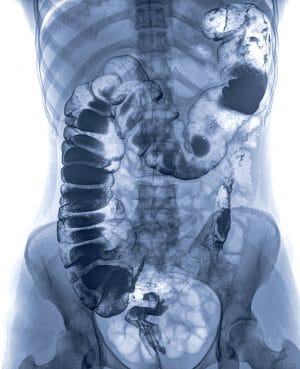 Okay, so back in 2012 (can't believe it's been that long!) I posted an experimental protocol for healing intestinal strictures and scar tissue, called Intestinal StrictureHeal (not to be confused with the Rectal version). I gave out the eBook for free so people could test the protocol and over 500 people downloaded that eBook.
After numerous requests for people to fill out a detailed feedback form on how it worked for them (but not getting too many replies), along with people posting their comments on the blog, I decided that the easiest way to get some kind of standardized feedback was to send out a Survey. So we did that last month and Ta-da! Here are the results:
58 people filled out the survey
Of those, only 30% carried out the protocol exactly as I advised and 33% implemented less than half of the protocol.
However, the fascinating thing to me, is that even people who quit after a week, or left out half the ingredients, or didn't see much improvement (for a variety of reasons) – a whopping 92% said they would recommend the protocol to a friend!
In terms of how much improvement people experienced (keep in mind that most did not implement the full protocol, or left out ingredients) here are the results:
Other fascinating results include the person who used it on their mother diagnosed with Stage 4 cancer. And they reported the doctors said it prolonged her life by 2 months and made her passing much more comfortable. Wow! Totally unexpected.
So, if you're interested in trying this Intestinal StrictureHeal protocol, I think you really should read through the survey respondents' comments for yourself. The stats only give a partial picture, but the individual feedback is more meaningful and I think will be more helpful for your decision-making process.
You can download the complete survey feedback results here.
If you participated in the survey, don't worry, your name or email etc. does not show up on the results – we take privacy seriously!
I am currently working on the 3rd Edition of my landmark book, Listen To Your Gut, so one of the reasons I wanted the survey results was to decide whether to include this protocol in the book, or not. However, I decided to publish it as one of my Healing Guides instead: Intestinal StrictureHeal.
I wish to extend a huge congratulations! to those of you adventurous enough to test this protocol and for listening to your gut as to the best implementation for your unique body. It is just wonderful to have a community like this who pulls together to walk a path of conscious healing; without waiting for the med/scientific sector to catch up, or give permission first.
Go us!!
NOTE: Great news! You no longer have to monitor your thyroid on these protocols (unless you have a known overactive thyroid – hyperthyroid), CLICK HERE and Dr. Tyler will explain why even high-dose, ongoing iodine supplementation is perfectly safe.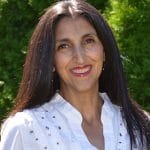 Jini Patel Thompson is an internationally recognized expert on natural healing for digestive diseases. She healed herself from widespread Crohn's Disease and has remained drug and surgery-free for over 25 years. Jini has appeared on numerous podcast, TV, and radio shows throughout the U.S., U.K., Canada, and Australia, giving people hope and vision for how they can heal their Colitis, Crohn's, Diverticulitis and Irritable Bowel Syndrome (IBS), using entirely natural methods. Her books on natural healing for digestive diseases have sold worldwide in over 80 countries.