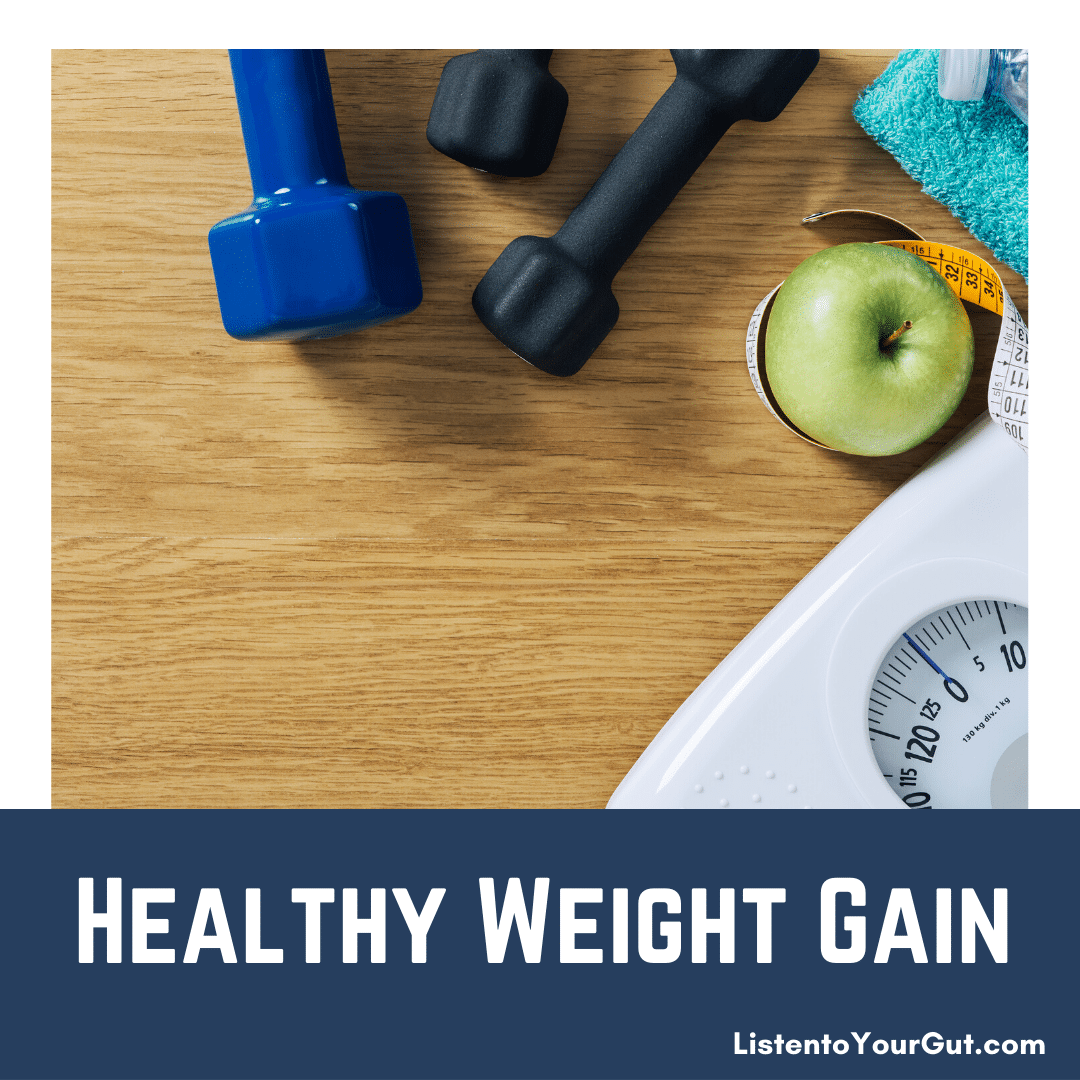 Gaining weight when you're underweight, or malnourished can be as challenging as losing weight when you're obese! The important point for weight gain though, is that you don't want to gain unhealthy fat, you want to gain strong, healthy muscle.
The best way to do this is by eating nutrient-dense, healthy, yet tasty foods. If, for whatever reasons, you cannot eat much, then the easiest way to gain weight is by using a liquid, elemental shake like Absorb Plus – as it is much easier to drink your calories then eat them!
You can also use a combination of nutrient-dense foods along with Absorb Plus shakes, if you prefer. I did this while I was pregnant and breastfeeding. When I didn't have the time to cook or eat properly, I had an Absorb Plus shake instead of a regular meal. Or, I would have one between meals to pack in some extra nutrition before my baby sucked it back out of me!
When you're trying to gain weight, you need a lot of protein and good fats. You can also use any kind of whey protein or veggie protein shake between meals or along with your meals and add a tablespoon of flax or Udo's oil to each shake. Or you can use the Raw Nutrient Shake recipe below.
Then you can use nutrient-dense snacks (like the muffin recipe I've given below) between meals to give you those extra calories – but in a delicious way, that doesn't feel like a chore!
I also give my kids these muffins to take to school when they get bored with sandwiches. For this reason, they are as high in protein (from almond flour – ground almond meal), whole grains and even veggies, as I could make them, so that even though they taste like a treat, they are actually a nutritious meal. For this reason, these recipes are ideal for weight gain, or to use in place of breakfast, or as a late afternoon, or bedtime snack.
White Chocolate Cranberry Muffins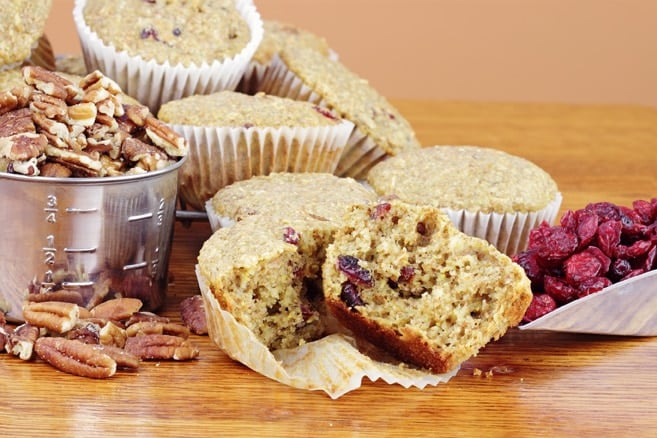 1 cup almond flour (made from finely ground almonds, available at health or organic grocery stores)
1 cup whole wheat pastry flour*
1 cup unbleached flour*
1/2 tsp baking soda
2 tsp baking powder
1/3 cup melted butter
1 cup liquid honey
2 tsp cinnamon
1/4 tsp salt
3 eggs, beaten
3 cups grated zucchini (if your kid's picky, then peel the zucchini before grating – that way they won't see any 'green bits' in the muffins)
1 cup cranberries
1/2 cup – 1 cup white chocolate chunks or chips
Optional: If you prefer, you can use raisins instead of cranberries. You can also just delete the white chocolate, if you prefer.
1.  In a large bowl, beat together eggs, melted butter, and honey. Then stir in the grated zucchini and raisins.
2.  In another bowl, mix together all the dry ingredients (almond flour, whole wheat flour, unb