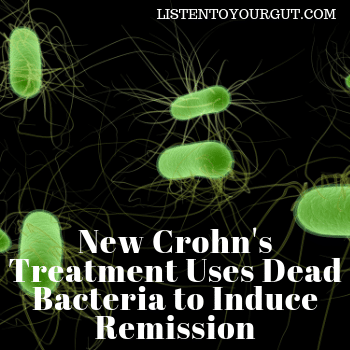 You may have read our previous blog post about Qu Biologics (Qu), a Canadian biopharmaceutical company which has been conducting an experiment to treat immune-related diseases such as cancer and Crohn's disease.
Unlike current Crohn's treatments which suppress immune functions, dealing only with symptoms but not the actual underlying cause, Qu's treatment restores the innate immune function – reprogramming the innate immune system to rebuild barrier function. 
Jini recently completed a new podcast with Qu Biologics' own Dr. Hal Gunn, MD, and Dr. Shirin Kalyan, PhD.
Dr. Gunn is a pioneer in integrative cancer therapy, and Dr. Kalyan specializes in immunology & experimental medicine.  During Jini's call with Hal and Shirin, they touched upon key points such as:
Immune resilience
Innate immune system vs. Adaptive immune system
Exploring the Innate immune system as the one meant to clear bacterial infection (suppressed by chronic inflammation)
Further details about Qu Biologics' treatment, which utilizes inactivated bacteria injected under the skin
You can view the podcast below to learn more about this experimental Crohn's treatment:
Or listen/download the audio of this session:
Qu Biologics New Podcast Available!
Play Now
|
Play in Popup
|
Download
To find out further info on this specific trial or to si