I want to tell you about Qu Biologics Inc. (Qu), a Canadian biopharmaceutical company developing Site Specific Immunomodulators (SSIs) designed to restore the body's normal immune function to treat cancer, Crohn's, and other immune-related diseases.
Qu is currently conducting their 2nd phase of a new, experimental Crohn's treatment.
Instead of suppressing immune function, the process involves restoring the innate immune system by cleaning up ALL pathogens in the body (basically killing all the bad bugs) to rebuild barrier function and clear the underlying infection associated with CD. The process involves the injection of dead/inactivated E. coli bacteria components into the skin (dendritic cells).
The study was first initiated in May of 2018 and has 3 locations enrolling patients across Canada: 2 in British Columbia and 1 in Ontario. Currently Dr. Hal Gunn, the CEO of Qu, is looking for 10 more trial participants to test this treatment. All travel and accommodation costs (from anywhere in Canada!) will be paid for!
Perhaps you could be one of those 10?
Note: You need to be a Canadian citizen to participate in this trial. For their next 150-person trial they are hoping to include people from the USA and Europe as well.

I previously did a teleseminar with Dr. Gunn in Vancouver, so if your curiosity has been piqued, download or listen to this 17-minute interview where I ask Dr. Gunn to explain the pros and cons for us:

http://ltygblog.s3.amazonaws.com/HalGunn-Qu-Crohns-Trial.mp3
You can also check out my call with Shirin Kalyan, the Director of Preclinical Research at Qu Biologics, on food allergies. Shirin has a PhD in Immunology and Experimental Medicine.
http://ltygblog.s3.amazonaws.com/LTYG-food-allergy-roundtable.mp3
For anyone wanting to learn more about the current trial or the possibility of participating, please visit www.quibd.com
For more information about Qu Biologics and the science behind SSIs, you can visit their website at www.qubiologics.com
For further information, you can contact:
Hal Gunn, MD, CEO Qu Biologics Inc.
Phone: 604 734 1450
Email: media@qubiologics.com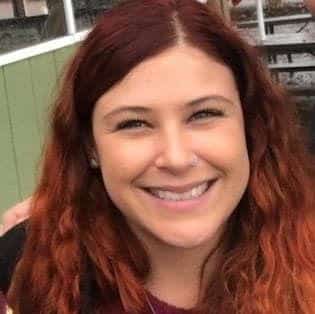 Savannah is Jini's assistant. An avid cook who loves to travel, is fluent in Spanish and has a particular affinity for animals. Savannah is always ready with helpful resources and answers to challenging questions.