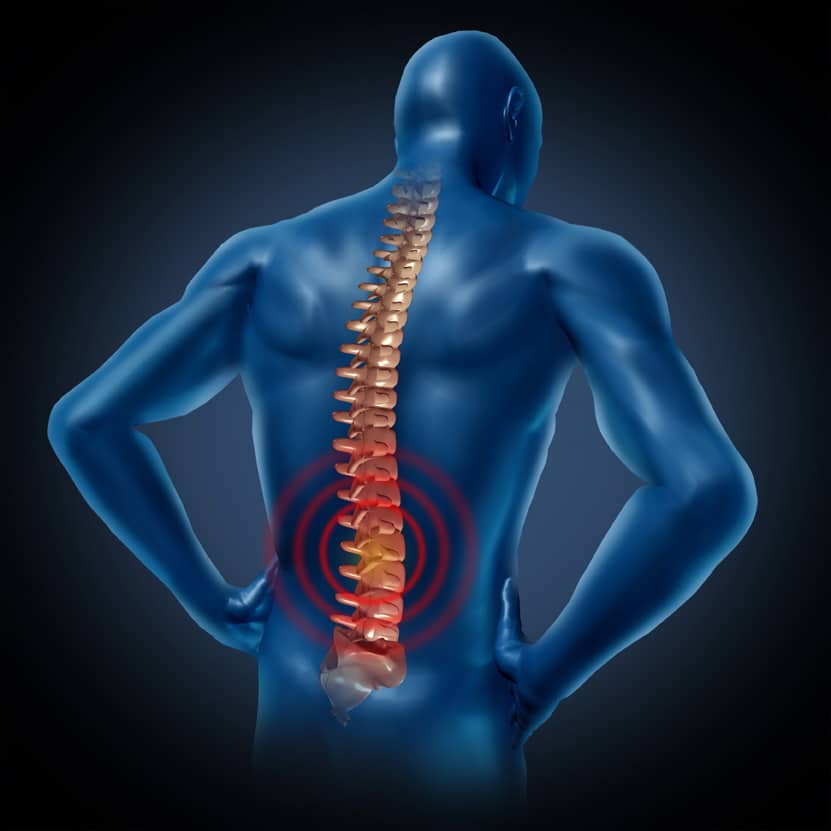 Natural treatments for muscle, tendon and ligament pain do not involve masking the pain so you can carry on with your day as usual. As renowned chiropractor Dr. Ben Kim says:
"Acetaminophen primarily decreases registration of pain in your brain. It doesn't decrease inflammation outside of your central nervous system (brain and spinal cord).

So if you continue to burden injured tissues while taking acetaminophen to numb your senses, you will almost certainly prolong recovery time and possibly cause long term damage.

If complete rest is not possible and you absolutely must use an injured body part to some degree, the better choice is any over-the-counter pain medication that actually decreases inflammation throughout your body. Examples of pain killers that have system-wide anti-inflammatory properties are ibuprofen (Advil, Motrin), naproxen (Aleve), and aspirin (Bayer, Bufferin).

But even with intake of any of these anti-inflammatory drugs, it's best that you take the lowest possible dose and do all you can to rest until the injured area is fully healed.

Inflammation is a process that you want to proceed in full force after experiencing any soft tissue injury. Inflammation brings blood, nutrients, white blood cells, and several natural chemicals that work together to repair injured tissues one cell at a time.

If you deny injured tissues a full bout of inflammation, it's quite possible that the tissues won't return to full strength, especially if they've been injured before. Which is to say that by suppressing inflammation, you predispose an injured area to further injury.

When this principle is repeatedly ignored, the result is reduced strength and flexibility for the long term. This is why I don't typically recommend using ice to decrease inflammation in most cases of acute muscular or ligamentous injury."
Wholistic treatments address the underlying causes of pain and inflammation and help the body to speed healing. Here are the most effective treatments I have found – that have all been tried and tested by myself and my family members:
1. Topical Arnica Cream or Gel – this homeopathic remedy provides instant relief from aches, bruises, sprains and tissue damage. I've used it after all 3 childbirths, my husband and son use it after soccer injuries. Traumeel is another excellent topical cream that contains arnica along with other powerful homeopathic remedies.
2. White Willow Bark – this is a natural painkiller derived from willow trees. It was first used by Native Indians who boiled the bark into a tea and drank it. Aspirin is derived from white willow bark. BUT, white willow bark won't damage your gut lining or constrict your rectum (often causing constipation) like Aspirin will. For kids, or elderly, who can't swallow pills, you can mix the white willow bark with organic cocoa butter and mold into suppositories for rectal insertion. Absorption is just as fast from rectal tissue – perhaps even faster – than swallowing.
3. Warm Castor Oil Pack – castor oil penetrates deep into the tissues and stimulates the lymphatic system, to get the good stuff in and the bad stuff out. As Dr. Carolyn Dean MD ND says, "Castor oil packs increase circulation to an area and stimulate the lymphatic system to mobilize toxins aiding in detoxification. They are excellent for organ pain, especially of the liver, pancreas and kidneys and help relieve muscle spasms."
Due to its ability to increase circulation, castor oil also helps to break up adhesions and scar tissue – which can often be a cause of pain or repeated injury due to restriction. A castor oil pack has many applications and has also been used in cases such as non-malignant uterine fibroids, ovarian cysts, headaches, liver disorders, constipation, diarrhea, intestinal disorders, gallbladder inflammation or stones, poor elimination, night time urinary frequency, inflamed joints, muscles, ligaments, tendons and general detoxification.
Just