This recent paper published in Mycopathologia is an in-depth investigation into the different types of Candida (both the strains and locales of infection) along with some treatment recommendations – which may surprise you, since they're essentially what holistic practitioners have been advising for decades! You can either download the entire paper and read it yourself, or just check out these highlights, which give a pretty good summary:
1. These are the basic hygiene precautions the authors advise should be taken by anyone with a Candida overgrowth (or living/working with someone infected):
2. Here are their Dietary Recommendations; they are pretty good, but many holistic doctors have found that, initially, fruit needs to be completely eliminated for a period of time, then the next step is to have only 1 piece per day and see how the body does. Also, most holistic practitioners would advise you to AVOID grains altogether: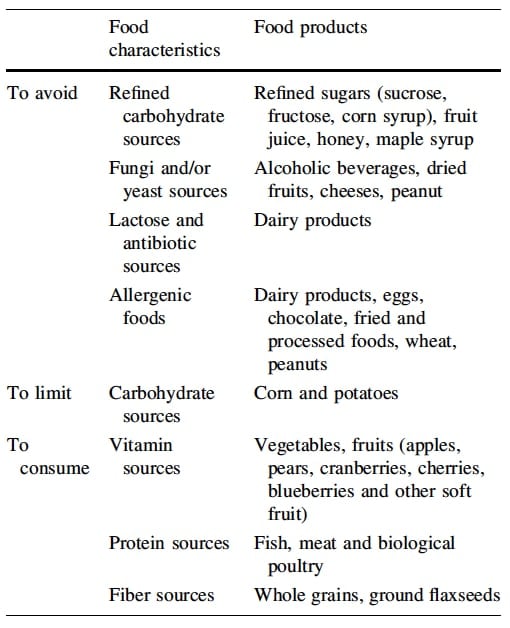 3. Now here are the substances they suggest people use to eradicate the Candida overgrowth (infection):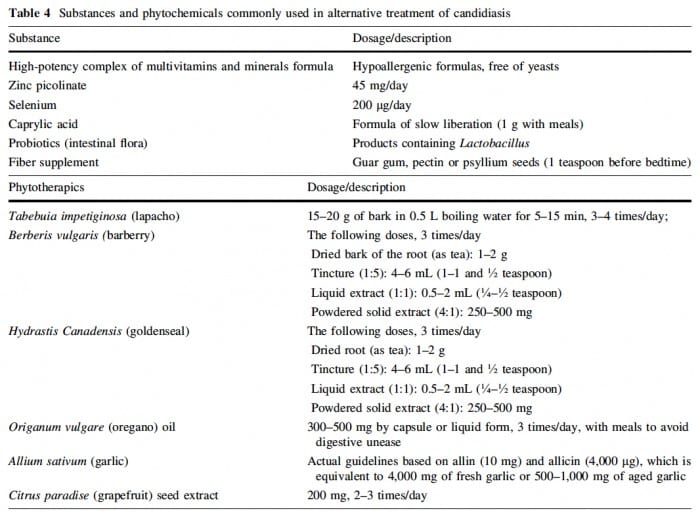 4. Lastly, researchers also found that improving liver function and detoxifying the body were an important part of Candida Treatment (due to heavy toxins released during die-off), and here are their recommendations for achieving these goals:
*Many thanks to Dr. David Holland MD for sharing this paper with me!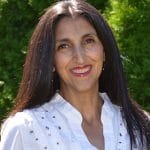 Jini Patel Thompson is an internationally recognized expert on natural healing for digestive diseases. She healed herself from widespread Crohn's Disease and has remained drug and surgery-free for over 25 years. Jini has appeared on numerous podcast, TV, and radio shows throughout the U.S., U.K., Canada, and Australia, giving people hope and vision for how they can heal their Colitis, Crohn's, Diverticulitis and Irritable Bowel Syndrome (IBS), using entirely natural methods. Her books on natural healing for digestive diseases have sold worldwide in over 80 countries.