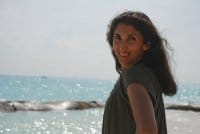 If you have Jini's books and are looking for more of her content, look no further! Jini spends a lot of her time blogging and making YouTube videos in order to share her thoughts and experiences with as many people as possible. Below is a list of places where you can find out more about Jini and get more content that she has created:
Jini's Blog – This is Jini's main information funnel for sharing and discussing new protocols she is trying out, subjects she is researching, or whatever else she has on her mind. She blogs about a wide variety of topics, most of which are related to natural health. There is an option to subscribe to her updates as well if you'd like to stay in the loop!
JPT Wellness Circle – This is Jini's frequently updated membership site. There is way too much content to list here but if you are interested in checking it out, you can click HERE to see the long list of great articles, podcasts, teleseminars, and case studies that the site has to offer. If you order the Listen to Your Gut book you get a free month of this service as well.
Jini's YouTube Channel – This will take you to Jini's YouTube channel where she has created videos about everything from how to mix an Absorb Plus shake (and other products she recommends) to exciting food recipes relevant to people with IBD/IBS.
Jini's Facebook page – This link will take you to Jini's facebook page. If you're into social networking and want to see what she is up to, have a look. She also has pages on Facebook for