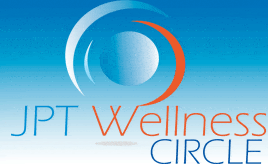 As a member of the JPT Wellness Circle you are entitled to a 10% (Gold members) or 15% (Platinum members) discount on all orders at the JPT Holistic Health Shoppe. While we'd love to make the discount an automatic thing (and hope that we can accomplish this at some point in the future), for now it is driven by a discount code that we change periodically.
Finding and using the discount code is easy:
1. Login at www.jptwellnesscircle.com
2. Click the button on the left side where it says "HHS Discount Code"
3. Click the link in the middle of the screen that corresponds to your membership type; you'll see links that say "Member's Discount Code for The Holistic Health Shoppe" for both Gold and Platinum.
4. You'll be taken to a screen that shows the discount code in large bold letters. You can either write this down or highlight it with your mouse, right click, and select "copy".
5. Go to www.holistichealthshoppe.com and add all the items you want to order to the cart. Once everything is in the cart you can enter the discount code in the "Special Code" field on the right side of the shopping cart. (You can type it in or right click and select "paste" if you haven't copy/pasted anything since completing step 4.)
6. Click the "Apply" button and your discount will be applied to the order!
7. Check out as normal.