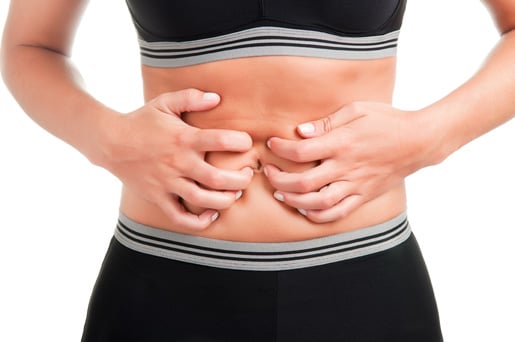 If you take a look through medical journals, you will not find a lot of information or data about the use of elemental diets with ulcerative colitis (or any form of colitis).
In fact, the data you find will likely say that elemental diets are not effective for colitis. Now whilst I cannot confirm or deny that, I do know that the IBD Remission Diet can result in very positive results for colitis sufferers. I have thousands of testimonial letters from people who have used the IBD Remission Diet (which is an elemental diet combined with healing supplements) to manage or completely heal their colitis and here are two recent ones I wanted to share with you:
Jini,
I am absolutely thrilled with everything I learned from your book! From battling a hard case of Ulcerative Colitis, I was at my ropes end and needed to find a new approach! I managed to maintain a Elemental Diet for 5 and a half weeks and introduced Wild Oregano Oil, as well as flax oil into my lifestyle. I have adopted a much healthier lifestyle since taking an interest in everything you have had to say. Clean eating is a part of my daily life. Gluten/Dairy free has always been a part of my regular regime but now I have fully cut out processed junk!!
I cannot thank you enough for opening up my eyes to the fact that mainstream medicine is not the only way to approach health conditions!! I absolutely love when people refer to me as a hippie when I suggest Wild Oregano Oil or some other tricks I've learned from you!!
I have only had one flare up in the last few months. I am completely off prednisone. And hoping to come off Asacol soon!! I do regular healing enemas and am thrilled!!!
Credit to you and all your hard work and determination!!
Cheers,
– A.A.
*****************************************
I used the IBD Remission Diet book, reading parts of it more than once, some parts several times and have found it very helpful. Loved your detailed information about each item I ingested so that I knew why it was important.
I followed the diet on page 166 having four shakes per day for six weeks, gradually adding food the next few weeks.  I still have at least one shake per day. In fact, I look forward to one every morning for breakfast.  And it is so easy to make.
What I found helpful in preparing the shakes was to scoop the flavors into one dozen 1/2 pint jars, then empty the capsules, CoQ10 etc. into each jar (only the dry ingredients), put the lids on, ready for emptying into a larger container when mixing with water and Udo oil. That way I didn't have to measure everything each time I wanted a shake.  I had three days of 4 shakes each day mostly ready. Just needed to add oil and water!
After eight weeks of mostly the shakes, I was afraid to introduce much food for fear I would regress.
The MetaCleanse I used to recommend was great in stabilizing bowel movements.  But the manufacturer has stopped producing it so, in its place, you can use 1 tbsp. sprouted flax and chia powder (available locally and online at various sites; you may have to purchase the two powders separately) along with 1/2 tsp. bentonite clay. NOTE: You cannot use these remedies if you are on an exclusively elemental diet – only if you are combining Absorb Plus with regular foods.
I am now back on a very healthy diet. I have gained the weight back (had gone down to 97 pounds) and I feel terrific. Thanks so much Jini for your Listen to Your Gut program! The Gastroenterologist had told me I would be on drugs for the Lymphocytic Colitis the rest of my life. I have heard that the body is created to heal and I did not give up. Thank you Jini!
– E.B.
I also urge you to consider using Jini's Probiotic Retention Enema sooner, rather than later in the Diet. This email from a reader shows the value of this protocol:
"The second positive impact was the implementation of Jini's probiotic retention enema protocol. I first tried it after completing a 9 week stint on the absorb plus elemental diet. Despite the diet and the use of ot