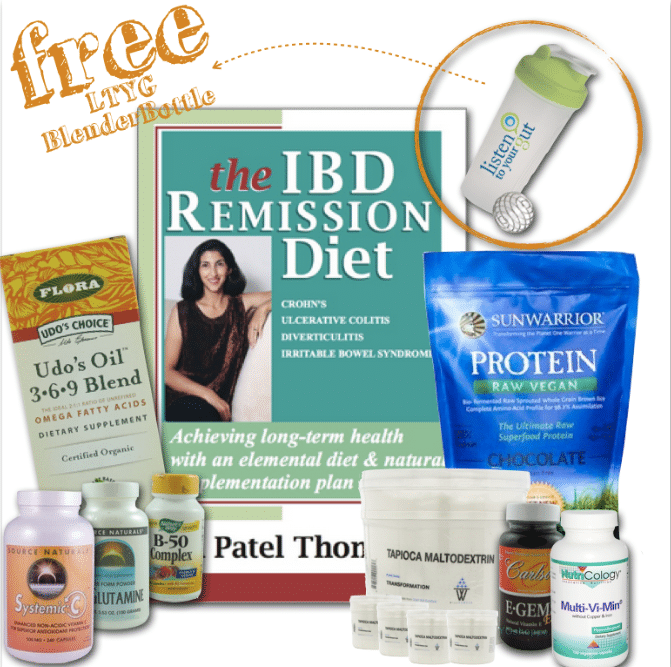 Many people have been asking for a vegetarian version of Absorb Plus and believe me, we are desperately wanting to make that available to you!
In the meantime, I have sourced some ingredients for you so that you can make up your own Vegan elemental shakes, and I have packaged the ingredients into Kits for easy ordering.
I give the recipe for making your own elemental shakes in my book, The IBD Remission Diet, however, it is very difficult to find some of the ingredients. Many of them are available only in bulk – like 500 kg bulk!
So we have contracted with some suppliers and packaged the ingredients up into smaller quantities.
Each of these Vegan Elemental Shake Kits contain a one-week supply of elemental shake ingredients, based on consuming 6 shakes per day.
You can choose from the Basic version – with only the elemental shake ingredients
Or the Premium version – which contains all the healing supplements as recommended in The IBD RemissionDiet as well.
After you've purchased your kit and you're ready to mix up your first shake, here are the easy instructions for what to add and how much.
The only thing you might have difficulty with is knowing how much maltodextrin to use. The instruction sheet tells you to use 50 grams, which is about 1/3 of a rounded cup… but rounded how much? Well, here's what 50 g looks like in my 1/3 cup measure: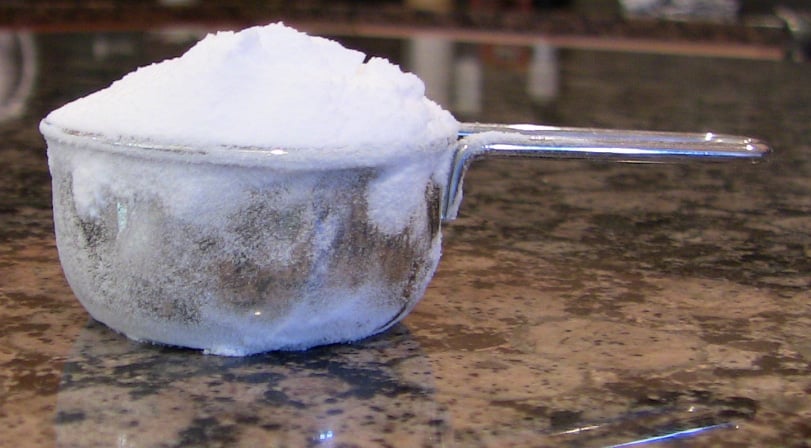 And here's my video showing you how easy it is to use your LTYG BlenderBottle (which you receive free in the kits) to whip up your shakes in about a minute.
BUT do not use the ingredients I show in this video, use your own ingredients from the elemental shake kit: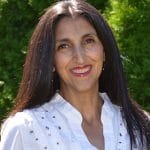 Jini Patel Thompson is an internationally recognized expert on natural healing for digestive diseases. She healed herself from widespread Crohn's Disease and has remained drug and surgery-free for over 25 years. Jini has appeared on numerous podcast, TV, and radio shows throughout the U.S., U.K., Canada, and Australia, giving people hope and vision for how they can heal their Colitis, Crohn's, Diverticulitis and Irritable Bowel Syndrome (IBS), using entirely natural methods. Her books on natural healing for digestive diseases have sold worldwide in over 80 countries.