Okay, I was all prepared to write about how it was REALLY hard to choose a winner from all of the excellent stories posted in this contest… But for some reason we didn't get a whole lot of people posting their stories! Go figure.
However, I am very pleased to say that the winner wrote an excellent, inspiring story that illustrates 2 key points:
1. It's never too late to heal yourself
2. Root-level healing can take some time – it's not usually a quick-fix.
So, Congratulations to contest winner, Barabara Bononno!
Barbara gets one year's free Gold Membership in JPT Wellness Circle, plus a free ebook copy of my new book on constipation: Listen To Your Colon, plus a free set of 3 Murray The Shark Sleeptime Stories (for kids aged 2-6). Congratulations!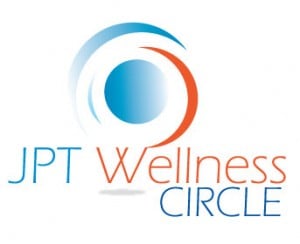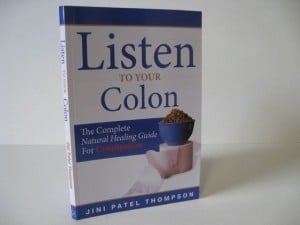 Here is the winning Health Challenge story from Barbara B.:
In 1989 I fell down a flight of marble stairs and landed on my lower spine, and cracked my sacrum. Within a day or so I was unable to sit or walk very well. Pain was actually the least of my problems. I spent the next 10 months at various doctors, specialists and physical therapists – all to very limited avail. I started to spiral into a very strange array of symptoms including arm and wrist and severe hand pain and could not write or hold a pen! Life was bleak to say the least.

In January 1990 I landed in the office of a Chiropractor (a recommendation of a chiropractor recommended by my cousin, but who was too far away…). I had never been to a Chiropractor and was very frightened. I walked into my visit in tears and said I could not withstand any more pain. After evaluating my case, he assured me that he could, in fact, help me! He had a plan and I was put at ease for the first time in a long time.

It was a journey – and initial visits had me going home lying down in the back of a taxi.  I'll never forget the day I was able to squat properly for the first time in a year! I eventually resumed knitting, cooking, life… After 2 years of solid treatment, life intervened and I stopped going (not clever). After another 2 years of of family illnesses and deaths, I was tired and weak. It was then I was diagnosed with MS – which may have been responsible for my early strange symptoms.

Doctors suggested NO Chiropractic and I listened for a while. But then had enough of that. I have been back – to this same gifted doctor of chiropractic – for the past 4 years now. AND I AM STILL WALKING ! (I have progressive MS and was told early on I'd be in a wheelchair within a year)… that was 15 years ago.

This Chiropractor practices a technique called GONSTEAD – which unfortunately is hardly used any longer. If you are dealing with a neurological disorder, chiropractic care can be extremely helpful. You need an experienced doctor who isn't afraid. I also do YOGA- and of course you have to eat right. That's why I'm also glad I found Jini's site and info – a huge help for me lately! Thanks for reading! Hope we can all be well together!! – Barbara
p.s. Barbara – I have sent you an email with details on how to claim/access your prizes, if you do not receive it, please email me at: service (at) HolisticHealthShoppe.com
Soar higher,
Jini
Contest Winner for Health Challenge!