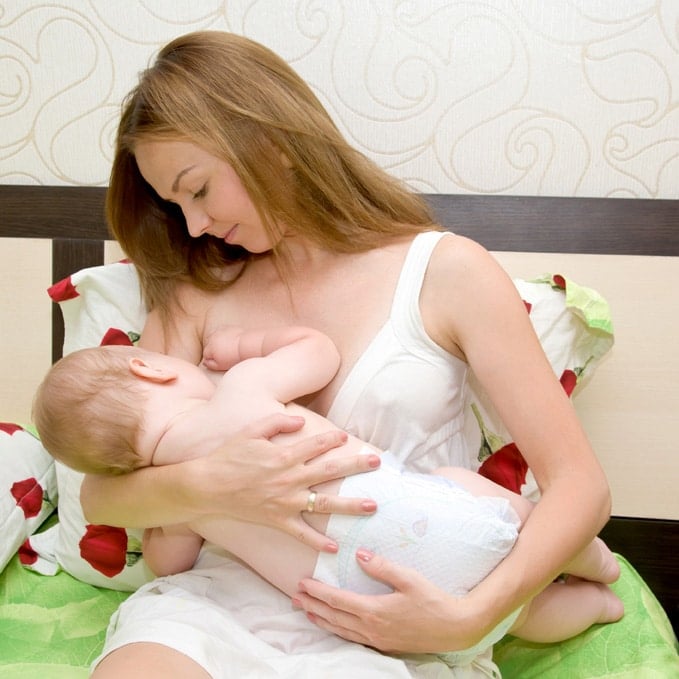 Those of you who have my Revised Listen To Your Gut book/program know about the controversy of MAP (Mycobacterium Avium Paratuberculosis) present in roughly 2% of the American milk supply (conventional, pasteurized milk).
You also know that I favor raw (untreated, non-pasteurized, non-homogenized) milk products from pasture-fed cows/goats over regular, pasteurized dairy products (even if organic) and that many people who are intolerant of dairy products actually can digest cheddar cheese and yoghurt made from raw milk (from pasture-fed cows – not cows kept in barns and grain-fed).
Well, the following excerpt – that appeared in a British newspaper – highlights yet another angle of the milk controversy. And it's very interesting as it's the woman's personal story vs. a dry, scientific article.
Please see my additional comments and my assessment/thoughts on this article at the end of it…
_______________________________________________________
Daily Mail
Monday, May 27, 2000
Prof. Jane Plant, PhD, CBE
Why I believe that giving up milk is the key to beating breast cancer
Professor Jane Plant is a wife, a mother, and widely respected scientist, who was made a CBE for her work in geochemistry. When she was struck by breast cancer in 1987 at the age of 42, her happy and productive existence seemed destined to fall apart. But despite the disease recurring a further four times, Jane refused to give in. As she describes in an inspiring new book, [Your Life In Your Hands] serialised by the Mail this week, she devised a revolutionary diet and lifestyle programme that she believes saved her life and can cut the chances of other women falling prey to the disease.
Her theory remains a controversial one – but every woman should read it and make up her own mind. Today, she explains her personal breakthrough…
I had no alternative but to die or to try to find a cure for myself. I am a scientist – surely there was a rational explanation for this cruel illness that affects one in 12 women in the UK?
I had suffered the loss of one breast, and undergone radiotherapy. I was now receiving painful chemotherapy, and had been seen by some of the country's most eminent specialists. But, deep down, I felt certain I was facing death.
I had a loving husband, a beautiful home and two young children to care for. I desperately wanted to live. Fortunately, this desire drove me to unearth the facts, some of which were known only to a handful of scientists at the time.
Anyone who has come into contact with breast cancer will know that certain risk factors – such as increasing age, early onset of womanhood, late onset of menopause and a family history of breast cancer – are completely out of our control. But there are many risk factors, which we can control easily. These 'controllable' risk factors readily translate into simple changes that we can all make in our day-to-day lives to help prevent or treat breast cancer. My message is that even advanced breast cancer can be overcome because I have done it.
The first clue to understanding what was promoting my breast cancer came when my husband Peter, who was also a scientist, arrived back from working in China while I was being plugged in for a chemotherapy session.
He had brought with him cards and letters, as well as some amazing herbal suppositories, sent by my friends and science colleagues in China.
The suppositories were sent to me as a cure for breast cancer. Despite the awfulness of the situation, we both had a good belly laugh, and I remember saying that this was the treatment for breast cancer in China, then it was little wonder that Chinese women avoided getting the disease. Those words echoed in my mind. Why didn't Chinese women get breast cancer? I had collaborated once with Chinese colleagues on a study of links between soil chemistry and disease, and I remembered some of the statistics.
The disease was virtually non-existent throughout the whole country. Only one in 10,000 women in China will die from it, compared to that terrible figure of one in 12 in Britain and the even grimmer average of one in 10 across most Western countries.
It is not just a matter of China being a more rural country, with less urban pollution. In highly urbanised Hong Kong, the rate rises to 34 women in every 10,000 but still puts the West to shame.
The Japanese cities of Hiroshima and Nagasaki have similar rates. And remember, both cities were attacked with nuclear weapons, so in addition to the usual pollution-related cancers, one would also expect to find some radiation-related cases, too. The conclusion we can draw from these statistics strikes you with some force. If a Western woman wer