This reporter in England, Chris Jeavans, has committed to going a full month without buying anything plastic – this means nothing wrapped or packaged in plastic either.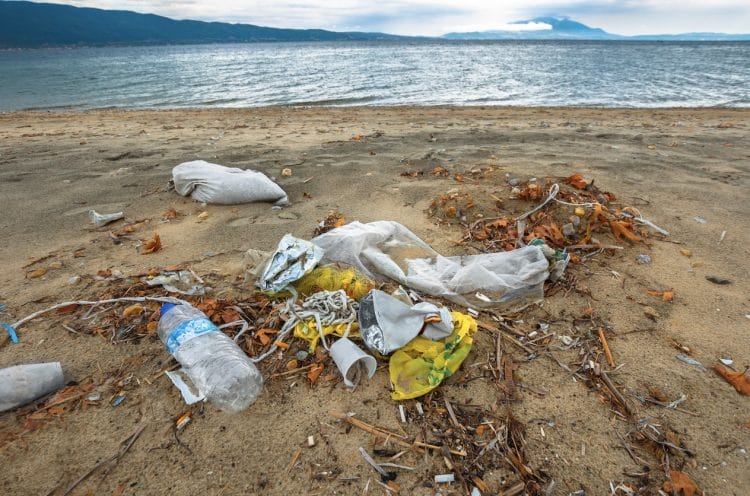 She also has a toddler still in diapers.
So their household is probably pretty typical of what most of us go through and our needs. This, of course, makes her experiment very interesting and possibly inspiring to the rest of us. You can read all about it on her blog:
http://www.bbc.co.uk/blogs/monthwithoutplastic/
For ourselves, we've been plastic-free when it comes to eating and drinking for a couple of years now. Of course, we still have a LONG way to go to getting 100% plastic-free. But here's my list of how replace your plastics, yet still keep your life fairly convenient:
Replace tupperware and plastic bags, plastic storage containers, the need for clingwrap etc. by buying stainless steel containers with airtight lids from your city's Little India. They come in all sizes from very small (kids snack size), to big enough to hold dinner's leftovers. And they're very cheap.
You can also replace all those plastic cups, plates, bowls, etc. that you give to your wee ones (afraid they'll break real dishes) with perfect replicas in stainless steel from, again, Little India and again, they're very reasonably priced. If Indians tend to own Dollar Stores in your town, you can often find them there as well. My kids have their own cupboard with these dishes for their and friends' use throughout the day.
Instead of using plastic bags for your garbage – buy biodegradable ones (often made from corn). Yes, these are more expensive, however, if you buy in bulk from the Internet, the price is a LOT cheaper than if you buy them at your local organic grocer.
Don't buy any clothing made from synthetic (plastic) fabrics like polyester, nylon, etc. Even with spandex and lycra, my personal rule is ideally no more than 2%, but 5% maximum. Dress yourself and kids in natural fabrics only like cotton, rayon, viscose, linen, silk. Not only does this prevent more plastic from going into our environment, but it also prevents xenoestrogens and other toxins from being absorbed through our skin.
Lastly, replace bottled water and lunchbag plastic water bottles with stainless steel versions (often sold at camping stores and becoming more popular with other retailers too).
Now if I could only get my kids to stop buying plastic toys…..
Jini