Are you (or someone you know) planning to conceive sometime in the near future?
You may not realize that preparing for pregnancy is a huge part of this journey. But the sooner you prepare your body, the healthier and more enjoyable the process will be!
COME JOIN ME (JINI) AT THE HEALTHY PREGNANCY REVOLUTION SUMMIT!
It's time for you to discover what you must do *before* conception for a healthy pregnancy, healthy baby, and healthy postpartum.
Those preparations introduce you to detoxification, nutrition, and many other healthy habits that will last you and your baby a lifetime. You will learn to enjoy your pregnancy and become the healthiest version of yourself!
I'll be one of the guest speakers and will be speaking on preparing the gut and vaginal microbiome.
It already started ONLINE FOR FREE on Monday, September 26th, but you can still get access – and there is plenty of great content still to come!
Just click here to join in.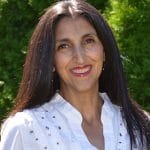 Jini Patel Thompson is an internationally recognized expert on natural healing for digestive diseases. She healed herself from widespread Crohn's Disease and has remained drug and surgery-free for over 25 years. Jini has appeared on numerous podcast, TV, and radio shows throughout the U.S., U.K., Canada, and Australia, giving people hope and vision for how they can heal their Colitis, Crohn's, Diverticulitis and Irritable Bowel Syndrome (IBS), using entirely natural methods. Her books on natural healing for digestive diseases have sold worldwide in over 80 countries.