Hi, Savannah from LTYG Shoppe, and today I want to talk to you about Udo's Oil!
Flora Udo's Choice Perfected Oil Blend is a specially balanced combination of carefully chosen natural unrefined oils and nutritional co-factors that help meet your daily essential fatty acid ("good fats") requirements. Good fats, or essential fatty acids (EFAs), are needed by the body to survive. Because the body can't synthesize them from food, we must include them directly in our diet. Udo's Oil Blend was developed for people who want one product that gives them all the good fats they need, without any of the bad fats they should avoid.
Formulated by renowned author and nutritionist Udo Erasmus, PhD, this blend contains certified organic flax oil*, sunflower oil*, and sesame* seed oil, and evening primrose oil, and the bran of rice and oats. The "minor" ingredients in the oils from the grains also provide significant Udo oil benefits. Udo's oil blend is mechanically pressed in a state-of-the-art low heat, light, and oxygen-free environment. This process has been developed by Flora to maximize stability, nutritional value, and freshness to you. (*organic)
If you're looking for a convenient way to soak up the goodness of Udo's Oil™ Omega 3•6•9 Blend. Udo's Oil™ Omega 3•6•9 Blend Capsules are ideal for travelers and people on the go. They contain the omega-3 and omega-6 essential fatty acids (EFAs) your body needs but cannot make on its own. This plant-sourced organic unrefined oil blend is designed to provide a balanced 2 to 1 ratio of omega-3 and omega-6 fatty acids, with natural, unrefined oils from fresh, certified organic flax, sunflower, sesame, and evening primrose seeds as well as oils from coconut, rice, and bran.
Unrefined and freshly pressed in a state-of-the-art, low heat, low light, and oxygen-free environment to optimize freshness and provide maximum nutritional value. Kosher + Non-GMO + Organic + Vegetarian.
Ingredients: Organic flaxseed oil, organic sunflower seed oil, organic sesame seed oil, organic coconut oil, organic evening primrose seed oil, organic rice bran oil, organic soy lecithin, organic oat bran oil, mixed tocopherols in a soft gel of modified food starch, glycerin, carrageenan, sorbitol, and caramel color.
Suggested Use (Capsules):
Adults: Take 2 capsules three times a day with meals. Keep out of reach of children. Store in a cool, dry place.
Suggested Use (Oil):
Consume one tablespoon 1–3 times daily with meals. The cloudy layer and globules in the oil are unique to this blend. Shake bottle gently before each use.
To maximize stability, nutritional value, and freshness, Flora developed its own state-of-the-art process to mechanically press seed oils in a low-heat, light-free and oxygen-free environment.
For optimal freshness: KEEP REFRIGERATED. Do not heat or use for frying. Once opened, consume within 8 weeks. Can be frozen to prolong shelf life.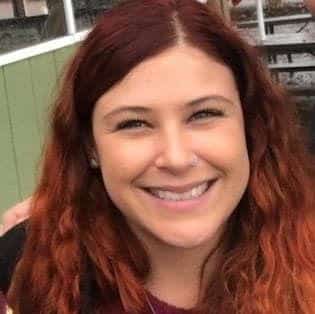 Savannah is Jini's assistant. An avid cook who loves to travel, is fluent in Spanish and has a particular affinity for animals. Savannah is always ready with helpful resources and answers to challenging questions.