As you may know, I'm all about getting the "biggest bang for your buck". I'm always looking for ways to make life more efficient; obtain the same results with less effort, so that I have more time to play!
So in the steps below I'm going to show you how to get 3 meals, plus a gorgeous broth from one organic chicken:
1. Buy a whole, organic chicken (remove the gizzards, neck etc. from the chest cavity and set aside in the fridge). Place the chicken (breast down, spine up) in a roasting pan. Surround the chicken with quartered potatoes, peeled carrots, and peeled, quartered onions (you can also add peeled, cubed squash if you like).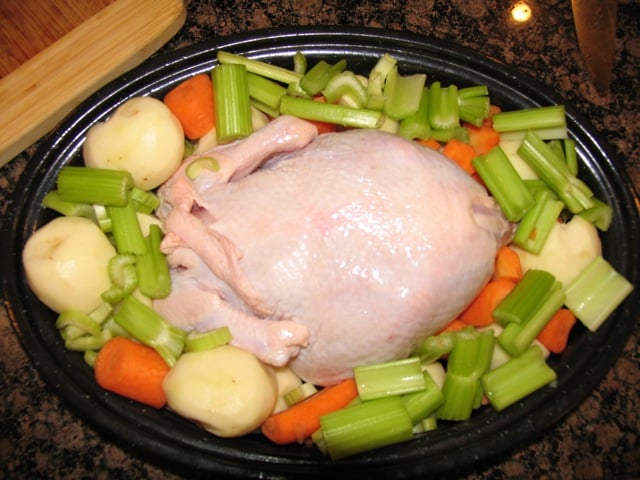 Drizzle olive oil over the top of the chicken and vegetables and then sprinkle the following spices on the chicken: powdered garlic, basil, oregano, hungarian (non-spicy) paprika, powdered ginger (use whichever of these spices you have on hand).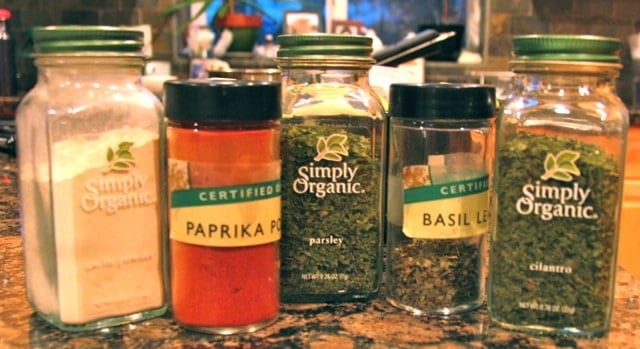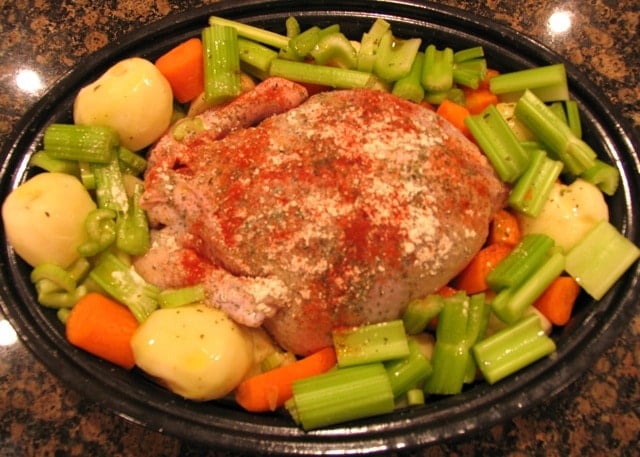 Then put the lid on the roasting pan and put it into a preheated oven at 350 degrees Fahrenheit. An average size chicken should cook in about 1.5 hours.
2. When the chicken is cooked, remove the lovely roasted chicken and vegetables from the pan and set aside for supper or later – that's your 1st meal. You can also make a gravy from the drippings left in the pan, if you wish.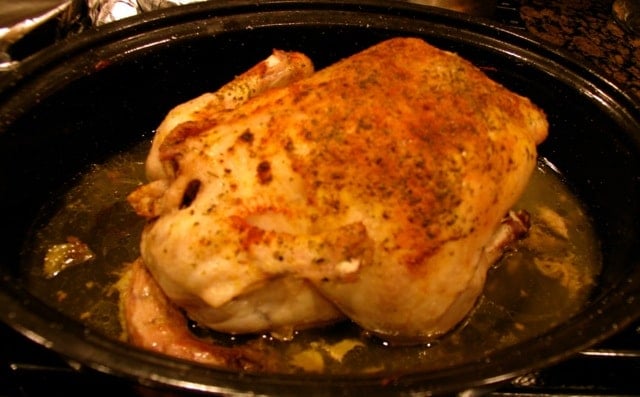 3. Whatever chicken meat is left from your dinner, package it up and freeze it for these future meals: